A report submitted by the International Monetary Fund has noted how the Obama government failure to contain the foreclosure crisis. It points to the huge amount of debts by homeowners and how slow the recovery from recession is. The IMF noted the disappointing outcome of the government's prime programme for foreclosure prevention. The report was released recently.
The IMF observed that less than one million mortgage loans in USA have undergone modification under the HAMP (Home Affordable Modification Program) scheme. This is far less than the original target of the government to help 3 million or even 4 million troubled house owners.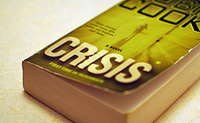 Since the latter part of 2006, with the bursting of the bubble in the housing sector, about 8 million Americans have been threatened with foreclosure.
The report also observes that HAMP incentives for the lenders were limited and the eligibility criteria too tight for the borrowers. It also said that the programme failed to bring down the monthly payments on household mortgages to levels of affordability; only 11% of the loans that were permanently modified included reductions in principal.
The IMF observed that the government took steps last February to initiate other help programmes by widening the eligibility for borrowers and stepping up incentives for the lenders so that they offered reductions.
The IMF warned that even now millions of families in USA were at high risk – could lose their homes and that the programmes of the government were far short from the measures taken during the Great Depression by the administration at that time.
The main author of this report was Daniel Leigh. Speaking to reporters he said, "About 2.5 million properties are in foreclosure and another 1.5 million households are delinquent. These are staggering numbers. The need to do something is still there".
One of the main reasons why the reducing of principal is low is because Fannie Mae and Freddie Mac, owning about half of all the mortgages in USA, have not taken any steps towards reduction of principal for those borrowers facing foreclosure risk. The regulator of the federal government overseeing Fannie Mae and Freddie Mac, Edward DeMarco has all along been against principal reduction despite the pressure coming from legislators.
Very recently DeMarco of Federal Housing Finance Agency (acting director) has come down from his previous stand and has said that he is mulling over the idea of principal reduction.
Leigh opined that more overreaching by the government would give a boost to the economy and put brakes on the decline of prices in the property market.
Photo by meddygarnet