An investigator from the office of the Attorney General of Nevada, Catherin Cortez Masto, probing into criminal activities of LPS said most of the thousands of documents of LPS that had been examined appeared to be dubitable. The investigating official said, "It's hard to find (a document) that you wouldn't be suspicious of". He quipped that proper legitimate papers of the firm seemed not to be the rule but the exception.
It was not only merely the signatures that were wrong. The investigator said some of the information in the documents had not been checked by the signatories. This led to wrong houses being foreclose upon. He said, "We've had individuals who said, 'I was never late in my payment, but yet my house has been foreclosed upon'".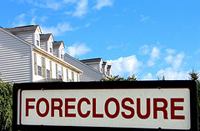 Masto most probably will not draw an end to the line of action she has taken up. Recently she announced her partnering with the Attorney General of California, Kamala Harris for investigating the matter of foreclosure fraud.
One witness testifying before the grand jury said she had been locked out of her house without being told of any foreclosure action. The house was sold off without her knowledge and while her possession were still inside the property. Many of the items were stolen. The case has just started and smacks of the Wild West.
Another case that is causing ripples involved Bank of New York Mellon versus Roman Pino. The lawyer of Pino said false documents had been submitted to enable foreclosure. Seeing that investigations would expose things, the bank quickly agreed to a settlement and withdrew the case. But Ice, the lawyer of the Pino has appealed for reversal of the order allowing for withdrawal so that the documents can be examined. The matter has gone to the Supreme Court of Florida. The ruling will be "great public importance".
In another instance Bank of America classified the payments made to make it look as if the house owner was paying insurance and taxes through them whereas actually the borrower had done so individually. It tantamount to fraud done by the service, so that it appeared that the borrower was defaulting on mortgage dues.
Thus although Tom Miller, Attorney General of Iowa and leading figure in the team of attorneys general trying for a settlement is trying give protection to the banks in the proposed agreement, nothing can stop these litigations against the banks from rolling on.
Photo by taberandrew