The authorities are humming and hawing about the settlement with mega banks regarding foreclosure abuses. The talks had taken off in earnest in March 2011 and since then rumours have been spreading that any day it will be finalized. But recently the secretary of HUD, Shaun Donovan, who has been one of the leading figures in the negotiations, said nothing new can be said about the talks.
Perhaps that is not something too terrible. No deal is much better than a deal that is bad. The authorities at the federal and state levels had jumped into talks without doing some serious digging about the foreclosure abuses. The deal seems to be aimed at shielding the banks from new lawsuits regarding these dangerous loans they had granted to gullible borrowers; also there is a move to cover up the activities of MERS that was set up by the banks themselves.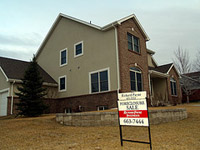 The good news is that some of the attorneys general are now handling matters on their own. One of them is Martha Coakley, attorney general of Massachusetts. The lawsuit she has filed against the big banks has shown up details about their questionable mortgage operations.
Catherine Cortez Masto attorney general of Nevada had filed a suit targeting Morgan Stanley. This led to a settlement of $40 million bringing relief to the borrowers. She had also taken legal action against Wells Fargo that caused the latter to waive $45 million from the principal for many borrowers of Nevada. One case of hers against Bank of America is pending.
Last December Masto brought a lawsuit against Lender Processing Services. The latter acts behind the scenes of most the titan banks processing foreclosures. Her move proves how fruitful in-depth investigations can be. For long 14 months she carried on investigations to find that LPS deceived the borrowers by indulging in documentation fraud. Fees were misrepresented and false statements made about its efforts to rectify these. The investigating team took interviews of former employees of LPS, customers and closely checked the foreclosures the firm had handled.
In the complaint it was said, "LPS played a critical role in the deceptive foreclosure practices that have harmed Nevada homeowners and burdened Nevada courts through bankruptcies, evictions and foreclosure that were predicated upon false, forged, fraudulent and/or inaccurate documents".
Denying the allegations LPS has said it will fight back.
Photo by david_shankbone