To avoid shouldering foreclosure responsibility and expenses the banks are no longer objecting to short sales. This spells hope for homeowners and the property market. Investors are buying bulk quantities of distressed properties and allowing the previous occupants to stay on as tenants. The flood of vacant properties rushing into the market is checked and the neighbourhood is spared the blight. The banks have learnt that it is more economical to sell off short rather than plough through the tedious expensive process of foreclosure.
Till recently the investors buying up foreclosed units, had to give a written legal undertaking that they would not allow re-entry of previous owners into the houses.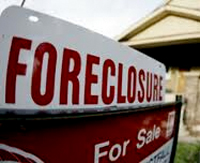 Jorge Newbery of American Homeowner Preservation (director) said, "All these government agencies, Fannie, Freddie, the Federal Housing Administration, they all have this policy. They have all this rhetoric about keeping families in their homes, but then it is just pushed to the side. What they're doing just seems punitive illogical".
The short sale policy is very recent. Freddie Mac and also Bank of America embraced it in 2010 summer; Citigroup joined up in the early months of 2011. JPMorgan Chase and Wells Fargo remained silent about the timing of introduction of new policies.
Investors opine that the previous policy was bad for business. A third of the property market comprises of short sales. If the banks had allowed renting to previous owners, the number of sales would have significantly increased fast commented Steve Schmitz of American Residential Properties (CEO). The company has handled 500 foreclosed units – selling and renting them out. It is about to close a deal amounting to $100 million to buy another clutch of 800 foreclosed houses. Schmitz too feels that the ban on short sales had put brakes on a scenario where all the parties involved would have come out winners – sellers, buyers, lenders and neighbourhoods. He said that the best arrangement would to be to lease back the unit to the previous occupant. If that is done none gets thrown out, the kids continue with their old school routine and the buyer does not have to pay for leasing commission or have on their hands a vacant unit .The banks gain because the investors would be agreeable to pay more for a house that will be leased back to the ex-owner.
Newbury argued that it is illogical not to lease out the house to the previous owner who could not afford the mortgage but could now afford the rent. What is the need of bringing another vacant house into the market when there is this other no alternative of no-homelessness and no-vacant home?
Photo by seeChicagorealestate.com