Shaun Donovan is the nominee of President-elect Barack Obama for the post of housing secretary. He will be facing tough questions about foreclosure related problems. The main issue is how the government will bring back the health of America's housing market that has been mauled and ravaged by the tsunami of defaults and foreclosures.
Obama has chosen Shaun Donovan to be the head of Housing and Urban Development (HUD). He will be testifying before the Banking Committee of the Senate at a confirmation hearing soon to begin. Shaun Donovan is 42 years old and is the Commissioner of the Department of Housing Preservation and Development, New York. He has won laurels for his leadership qualities. His efforts led to the addition of 165,000 affordable houses in New York – a plan that will be completed by 2013. New York is noted for its extremely expensive houses.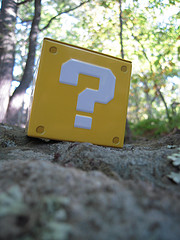 There are many challenges before Shaun Donovan. He will be taking charge of a federal agency that has come under heavy criticism for its tardy response to the ongoing foreclosure crisis. Till now Steve Preston who is formerly the head of Small Business Administration has led HUD. He took over when the former head, Alphonso Jackson tendered his resignation in April 2008 in the middle of criminal investigations and accusations of granting political favours.
It is hoped by many, that under the guidance of the administration of Obama, HUD will regain its former glory. The Democrats in the House are keen that $100 billion from the last instalment of $350 billion from the original bailout package of $700 billion will be used for helping the foreclosure victims. Recently Obama requested President George Bush to place a request before the Congress to see that the balance amount is quickly available following the inauguration on 20th January this year. Bush agreed to oblige.
The legislators want Timorty Geithner, who has been selected by Obama to be treasury secretary, to work in tandem with Donovan and the chairperson of Federal Deposit Insurance Corporation, Sheila Bair, to chalk out a foreclosure relief plan by 15th March.
Till now the efforts of the federal government to address the foreclosure crisis has not shown any noticeable results. In fact the mood is disappointing and getting worse. A programme launched on 1st October, Hope for Homeowners, has so far attracted only 400 applicants.
Photo by [F]oxymoron
Search US Foreclosures for Sale