The mood of the nation since the last couple of years riddled with foreclosures and economic woes have led to a demand for lawyers – especially for those cannot afford to hire. Since 2007 there has been an 11% increase in the case numbers handled by Legal Aid Society of Cumberland, Middle Tennessee and Pro Bono Program of Nashville.
Lucinda Smith of Nashville Pro Bono Program (director) "We saw a big jump in need as the economy worsened. We are only able to reach a small part of the total need of people who are low-income".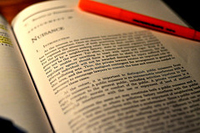 In 2011 there were 810 lawyers who gave their time free through the programme and an additional 60 are helping this current year to meet demands, said Smith. This is on top of the own attorneys of the staff of Legal Aid Society.
In Middle Tennessee and Cumberland the Legal Aid Society covers 48 counties and helps to link up with Nashville Pro Bono Program.
The activity of this programme had peaked in 2010 and since then it has gone down. But in all, the case numbers have gone up in comparison with the time when the economic crisis started.
In 2011 the two groups dealt with cases numbering 7,991 but in 2010 the number was 8,703; however it is 11% more than 7,164 cases dealt with in 2007.
The numbers of volunteering lawyers are showing an increase recently as per Tennessee Access to Justice Commission. The latter (running for three years) is focusing on plans to see that people get access to legal aid said Administrative Office of the Courts'  (state) spokeswoman Casey Mahoney.
The Supreme Court of the state has mandated the lawyers to report each year there volunteering services. In 2010 there was an increase of more 4,400 attorneys reporting showing an increase of 100%. The report of the commission that will be presented to the Supreme Court said, "Hopefully, the increase in reporting is due to an overall increase in the amount of pro bono work being done in Tennessee".
All the cases accepted are civil ones and cover a wide range of issues – family law, unemployment, disability, Social Security and foreclosures.
Smith observed that the Legal Aid Society has to depend more on the attorneys who volunteer and on the programme of pro bono because of cuts in budget. She explained 40% of the funds come from Legal Services Corporation, a non-profit agency backed by the federal government.
Photo by David Ortez