The regulators of the Federal Government are poised to haul up financial firms numbering eight who were not part of the February Settlement regarding foreclosure abuses.
Recently a senior official of the Federal Reserve suggested that fines should be imposed on these additional entities. This has raised question about how far-reaching and deep the problems have spread roots in the mortgage world.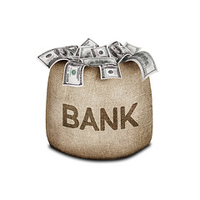 Moreover complaints have been coming from judges and lawyers that the people are continuing to lose their properties despite submission of defective documents and other errors in foreclosure procedure – frequently involving these firms.
The firms referred to by the Federal Reserve are HSBC (US branch), Sun Trust Bank, Goldman Sachs, MetLife, OneWest, EverBank, PNC Financial Services and U.S. Bancorp. Suzanne G. Killian of Division of Consumer and Community Affairs of the Federal Reserve (senior associate director) said  that fines should be imposed on them for their "unsafe and unsound financial practices in their loan servicing and foreclosure processing" while speaking to the legislators in hearing of House Oversight Committee in Brooklyn.
This recommendations have come after two-year long investigations conducted regarding charges that the banks have been submitting piles of documents related to their foreclosure cases without checking on its authenticity; in other words they were indulging in robo-signing.
Many think that this move of the Federal Reserve is to nudge them on to accept the conditions of the broader settlement of February worked out between the Feds and attorneys general of states. While the settlement talks were proceeding the regulators had contacted other entities also, hoping that they would give the nod to the settlement terms.
The main focus during the settlement talks had been on the five mega banks who agreed to monetary compensation and other terms but they did not admit to their wrongdoings. Although pledges were made by them there are indications that the foreclosure issues remain problematic with other mortgage firms. Dubitable documents were traced back to these eight entities by the New York Times.
New York State Supreme Court judge, Arthur M. Schack has found out fraudulent papers relating to foreclosures moving through courts. Even after excoriation of the mortgage services by one judge in a state, similar type of documents are being used – as per investigations.
Few months ago in 2011 December Judge Schack threw out a foreclosure suit of U.S. Bancorp after it was found that Kim Stewart, an employee of the bank, was wrongly involved in the documents submitted.
Photo by 401K