Sonja Brown was formerly councilwoman of Greenburgh Town. She has failed to be current on her mortgage that did not carry any interest. She had taken the loan from Habit for Humanity in Westchester. Her loan is for $46,038.41. Since the beginning of 2011 she has not paid anything towards it; her monthly housing dues were $354.65.
A foreclosure suit has been filed on 14th March against her house in the Supreme Court at White Plains by Habitat – renowned non-profit agency.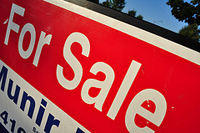 Democrat Brown exited from Town Board on 31st December after a term of four years. She shifted with her daughters to 77 Riverdale Avenue accompanied by media focus in 2000 November.
Jim Killoran of Habitat at Westchester County (president) said that foreclosures and defaults have been very rare within this group. He said, "It's the last thing we want to doing with any family, but we have fiduciary responsibility. It wouldn't be fair to everybody else who fulfills their obligation". He did not specifically refer to the case of Brown but said that in general everyone has a chance to pay dues and avoid foreclosure.
When she bought the house for $85,000 she had volunteered "sweat equity" calculating to 500 hours.  At that point of time she was with American Cancer Society as director (patient and family services).
Brown is disputing the amount Habitat is claiming she owes to them. She added that the staff at Westchester Rise (social service agency) had not been given their salaries due to a contract hitch with the officials. Explaining why she did not have the money to pay her mortgage dues she said, "I still go to work and help others, but I haven't received the funds and I have subsidized the programme with my own money".
Brown added that she would resort to filing a complaint targeting Habitat for handing her a notice of foreclosure not to her but to her daughters.
Brown has been facing personal financial problems – the latest among some other local officials.
The house in focus had in 1996 been the subject of a much hyped raid when the police arrested 16 persons for drug abuse; many crack cocaine vials were seized. The repair work to the house began in 1998 when the house was taken over the town because of due property taxes.
Habitat has an enviable record of the foreclosure rate being below 1% as per a report of 2011. The loans it grants are generally for 20 years to 30 years carrying no interest.
Photo by Ian Muttoo