Statistics and opinions point to the undeniable fact that it is the Blacks that are paying the highest price for the foreclosure mayhem and unemployment. The bulk of the sub-prime mortgages were held by the Blacks. Snips in employment in the government sector will also affect them the most since they hold most of the jobs. In the long run the foreclosure crisis and its ripples will pull away Black votes from Obama.
If Fannie Mae as well as Freddie Mac were shut down, as was once suggested, because of the taxpayers having to bear the losses amounting to $150 billion, the Black employees would have been the worst sufferers since they consist of the bulk employed – 44% of Fannie and 50% of Freddie staff.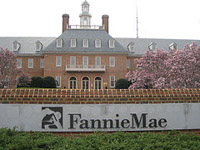 The result on the leaders of government making cuts, was all too evident in Washington D.C. When Adrian Fenty, the mayor, gave support to Michelle Rhee for firing hundreds of mostly Black teachers all the wards lying to the east of Anacostia cut him off. In 2010 Fenty was eased out by many of the Black voters.
The Blacks are over-represented among employees of the government; they also form the backbone of the Black middle-class because in the last couple of years federal pay scale and other benefits have far outstripped the private sector.
During the first decade of this century the number of federal government employees earning over $150,000 spiked ten times. It doubled during the first two years of the Obama government. The pay of central government employees on an average in 2009, after factoring in benefits, calculated to $123,000. It was double that of the employees in private sector – $61,000. This has made Washington the peer among all the metro zones as regards per-capita income. The congressional districts numbering three lying to the north and west of Washington in Maryland State and Virginia State are listed among the highest ten as regards average income.
In the mid sixties the Great Society was launched. The next fifty years were salad days for the government sector. No section of American society has benefited more than the Blacks.
But the government is now grappling with the third consecutive deficit budget. Obama is mulling over making cuts in spending to the tune of $4 trillion. It has sounded the death knell of those balmy days. As the Blacks benefited most from the Great Society it is they who will suffer the greatest from the days ahead.
Already the Blacks are grumbling pointing to Obama as "Black mascot of Walls Street"!
Photo by futureatlas.com