The DeVore couple of Ravenna is lagging three months behind in their mortgage payments. Dennis is out of a job since last November and Norma's income is hardly sufficient to make ends meet. It all points to an impending foreclosure crisis – in all probabilities they will have to lose the house they had bought less than 2 years ago.
The DeVores heard about the Avoid Foreclosure Forum and came to DeltaPlex Arena looking around for help. Austreberto Cornejo a resident of Grand Rapids came accompanied by his daughter and grand-daughter seeking help from rising mortgage rates. At risk was his house where he had lived for nine long years. The forum aimed at bringing together banks, government spokespersons, non-profit groups, loan advisers and house owners interested in quick prevention of foreclosures. Within over 200 people coming from different places and walks of life, of different age groups enrolled for help. Throughout the afternoon people just kept coming. The office had sent letters to over 5,100 house owners of West Michigan and expected a turnout of 1,000. Other such forums were held in Detroit and Saginaw. The visitors crowded around the folding tables of bank and mortgage companies desiring to talk to their representatives. The counselors cautioned that they could promise nothing but they could assure that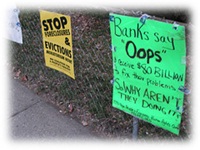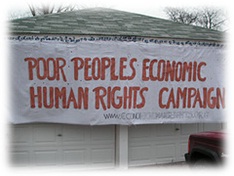 something positive would result if the applicants took on a more aggressive proactive stand. Many of the attendees were those struggling with increased sub-prime rates. The forum stretched on till 7 pm.
True to fears the current year is proving to be a nightmare of foreclosures – with the numbers on the rise. None of the palliatives measures undertaken half heartedly by the government in tandem with the loan bodies are having any tangible effect. At the receiving end are the hapless borrowers who had been sold predatory loans for teaser rates. Now that the rates are rising they cannot cope. There are many loan takers who did so for speculation and thought that by investing in cheap houses they would make quick money against the backdrop of a ballooning real estate market. But when the balloon got burst they found that in a falling market the value of the house was less than that of the loan. Under such circumstances they shrugged off all responsibility and just walked off. The help groups are sifting the genuine from the speculating seekers of help.
Photos by fibonacciblue
Search Michigan Bank Foreclosures