Prior to Obama offering ideas regarding job generation on 8th September Thursday, the congressional delegation members of Oregon came up with ideas of their own. Senator Jeff Merkley (Democrat/Oregon) said, "It think there is a powerful desire to have a clear, bold plan for jobs laid out and to fight for it". He wanted it to be a clear alternative to the party based strategy of those "who can't get the next election out of their heads" and those who wish to "drive the economy into a ditch".
Merkley stressed that the recovery of the economy must begin with treating the foreclosure infested housing market through whatever means is possible. He added another lot of 5 million foreclosures are hanging in the market across the country. Lenders filed 14 million foreclosures from 2006 to 2010. Till May this year another 1.7 million have been posted. Most of the worst hit states are in the West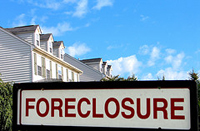 Merkley reiterated, "The tsunami of pending foreclosures is a large drag on the economy". During the early part of the current year he had sketched a broad plan for tackling the foreclosure problem.
If houses were given upgrades in energy efficiency than millions of properties would be saved on related costs – their owners would benefit from insulation, new types of windows, boilers etc.
He felt funding for highways should remain at the present level and not reduced. On 30th September Federal highway plans expire on 30th September. The bill initiated by House Transportation and Infrastructure Committee would result in Oregon losing out a minimum of jobs ranging from 6,000 to 7,000.
The House bill conforming to the outlines sketched by Rep Paul Ryan (Republican/Wisconsin) would slice funds for transport by a minimum of 33% per year and result in the loss of 500,000 jobs across the nation.
Senator Ron Wyden (Democrat/Oregon) said that tax reforms of a comprehensive nature would lead to the creation of new jobs. The last time significant tax reforms were initiated was in 1986. This helped to generate 6.3 million new posts. Wyden also wanted to see the enforcement of tougher global trade rules.
Tom Caiazza, the spokesperson of Wyden said, "The U.S. needs to use the tools available to combat trade cheats and the unfair trade practices that are giving Chinese producers a leg up over American counterparts".
Photo by taberandrew