In 2010 the Treasury had overhauled its programme for foreclosure prevention. The plan was limited to house owners who were unemployed and underwater – owing more than the worth of their property.
The Hardest Hit Fund of the Treasury is distributed to housing agencies of the state for many programmes but it has been hobbled by disagreements and delays with the mortgage firms; for the plan to succeed the latter's cooperation was vital. This report has been lately released by Special Inspector General for these financial bailouts.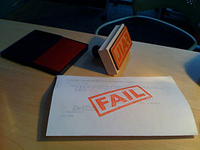 Christy Romero of TARP (Special Inspector General) said, "Treasury's failure to set meaningful goals for the programme leaves the agency vulnerable to criticism that it's trying to avoid accountability".
This fund is included in the bigger bailout schedule of Trouble Asset Relief or TARP. The amount involved was $700 billion during the peak of financial mayhem in 2008. The fund was later introduced to plug the weak point in the earlier efforts of the Treasury to stop foreclosures. The initial plan did not provide relief to those who were unemployed and or were underwater.
The money from HHF is distributed among the housing agencies of the state that in turn operates multiple programmes for the benefit of homeowners. The report of the special inspector contends that only $217.4 million has been distributed – that is 3% of the total outlay. Nearly the entire amount was given to those who were unemployed and defaulting. Nothing went to those who were underwater. The report suggested that to make the plan successful it would have to be revamped.
From the beginning the plan was hampered by the failure of the Treasury to garner the support from the mortgage giants –  Fannie Mae and Freddie Mac (government controlled). Many of the other mega firms were reluctant to participate because of this – they looked up to the guidance from Fannie and Freddie. The report noted, "Without large services the (state programmes) could not reach a large portion of struggling homeowners".
In response to this report one of the top officials of the Treasury monitoring the programmes pertaining to bailout said the suggestions of the special inspector general as to in what manner the process could have been expedited or bettered appears to be unpractical. The report said that the programme will continue till 2017 so that there is plenty of time for the states to achieve their targets.
Photo by hans.gerwitz