The notification that is issued to the borrower is technically known as Notice of Assessment Lien Foreclosure Sale.
Addressing the borrower the lender says that he or she is warned that he or she or the group has failed to make payments as per the conditions laid down according to the law of the state.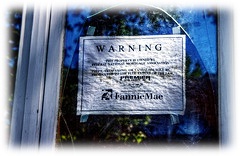 Till the date of the notice a lien exists for unpaid assessments and fees incurred from a certain date to the date of notice. As yet no legal action has been taken to realize the debt. If it has been done so then it has been dismissed or discharged before the start of these proceedings.
The lien holder has complied with all terms previous to the steps now being taken for acceleration and realization of dues. The amount due to the lender till the date of this notice is $x. The names of all parties released from liability on said lien are as follows.
According to the provisions of the Association (the lenders) the lien will be foreclosed on the property described. The debt is to be paid in addition to additional assessments they may become date by the time of the sale, together with costs, lawyer's fees and other disbursements as per the law.
The time permitted by the law for redemption by the mortgagors or his or her representatives is six months after the date of the aforesaid sale. It may be reduced to five weeks under certain conditions that vary from one state to another.
The notice is from a lender trying to recover the debt. Any information got will be used for that reason. The right to check on the debt and the credentials of the creditor within the time limit specified by the law is not affected by the ongoing action.
Foreclosures are nothing new. It is as old as the mortgage industry. But what is new is the rising number of foreclosures going up to millions raging across the country since the past two years or so. A point to note is that most of the foreclosures are from sub-prime mortgages. These have been mainly given to the underprivileged section of society and few to speculators and investors. So far there has been clear law reining in predatory lending. This allowed the situation to spin out of control and reach this catastrophic position.
Search US Foreclosures for Sale
Find more Florida Foreclosures