Former Alderman Edward R. Vrdolyak is in the prison camp of the federal government in Terre Haute, Indiana. He will be released around the middle of November. From prison he is fighting to keep two of his offices (Vrdolyak Law Group) from the jaws of foreclosure.
The law suit relates to a loan of $750,000 that Vrdolyak took on 26th December 2002 from First Suburban National Bank. The latter has been closed down by federal regulators following investigations that surfaced during the time of the financial crisis.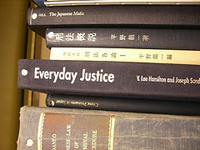 The first step was the selling of the assets of First Suburban. These were bought by Seaway Bank and Trust. The latter has taken up the case against Vrdolyak.
The case involves Gerald W. Gorman (former dealer of Chrysler and Dodge). He is the spouse of Elizabeth Doody Gorman (Republican/Orland Park) the Commissioner of Cook County. Gerald Gorman is also an employee (contractual) of Comptroller of Illinois State, Judy Baar Topinka.
As per the terms of the loan, the original was expected to be returned within one year but it afterwards became a deal covering many years; it was re-negotiated many times. The most recent one was in 2009 March.
Vrdolyak had placed his office buildings in Dearborn as collateral for the loan of 2009 March. It was scheduled to be repaid by 29th September 2009 but this did not happen.
In the court papers Vrdolyak is blaming Joseph Hogan, formerly of First Suburban (president) for the default. Vrdolyak contends that Hogan had "requested" him to take a loan of $750,000 and then advance the proceeds as loan to the former auto dealership of Gorman, Midlothian Dodge. Vrdolyak said that the security of the loan was to be the bank's "security interest in certain vehicles at the Midlothian Dodge dealership".
Vrdolyak contends that he had met Gorman and Hogan, (at one time Gorman was a business associate of Vrdolyak) and given a note scribbled by hand to make the deal formal. Despite the signing of this deal "Vrdolyak did not receive the funds and/or the funds were transferred immediately" to the dealership of Gorman. Vrdolyak also added that was never granted the stake that he was entitled to have received from Midlothian Dodge cars.
The court filings stated that Vrdolyak understandably relied on the "false and misleading statements"  of Hogan.
Photo by umjanedoan