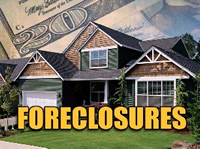 A foreclosed property is a home that is scheduled for an auction. If a homeowner defaults on a mortgage loan, the lender can begin the process of foreclosing on the property. Once a lawsuit has been filed, the foreclosed property is sold at an auction. Buying foreclosed properties can be a great way to save money. ForeclosureRepos.com makes finding valuable foreclosed property easier than you think.
ForeclosureRepos.com has created a searchable database of thousands of foreclosed properties. Our listings are constantly updated as well, insuring that our members are provided with the most current, up to date information on foreclosed properties in the United States. We also provide access to our 24/7 customer support, and lots of information to help you in your search.
Whether you are a level experience investor or a first time homebuyer, ForeclosureRepos.com can help you locate foreclosed properties. Sign up to our 7-day trial membership and start searching for foreclosed properties today!