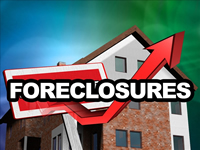 Foreclosures take place when a homeowner fails to pay mortgage loans. Auctions for foreclosures offer many great opportunities for homebuyers and investors, enabling them to purchase property for below the actual market value. Auctions that sell foreclosures can be the most profitable way to buy real estate.
ForeclosureRepos.com has devised the most efficient way of finding the best real estate foreclosures nationwide, making the process both easy and effectively. We have compiled an extensive database of thousands of real estate foreclosures. This database is available exclusively to members of ForeclosureRepos.com. We offer our members access to 24-hour customer support, in order to assist with any inquiries they may have. We also provide important and useful information in regards to real estate foreclosures.
Whether you wish to purchase your first home or perhaps a lucrative investment opportunity, ForeclosureRepos.com gives you everything necessary so you may find foreclosures located exactly where you wish. Sign up for this special 7-day trial and start looking for foreclosures today!