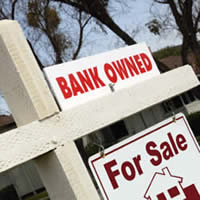 To find great deals on bank owned foreclosures, look no further than ForeclosureRepos.com! With ForeclosureRepos.com, one of the leading bank foreclosure providers on the internet, you'll be able to search anywhere in the country for detailed listings of bank owned foreclosures currently available in the towns and cities that interest you the most. Our comprehensive database brings thousands of bank foreclosures homes from all over the country right to your own home or personal computer, so you can examine lots of properties in a way you never could before. Each bank home listing comes complete with all kinds of information about bank owned foreclosures that will help you assess potential costs, determine the best values, and ultimately make the decisions necessary to choose the best deals on bank foreclosure property.
Bank owned foreclosures are homes that have been repossessed due to the previous homeowner's default on their bank-sponsored home mortgage loan. When a homeowner defaults, the lending bank will have to repossess the home and sell it in order to retrieve the remaining debt left on the loan. Attending bank repossessed home sales such as these can be a great opportunity for homebuyers and investors, since so many bank owned foreclosures are sold for huge discounts through foreclosure sales. Since a lending bank will only need to sell a bank owned home for a portion of the full loan amount provided to the homeowner, and not its full amount, they can consequently sell the foreclosure home for less than its actual value. Since foreclosure real estate and bank foreclosure property is so often undersold, anyone can learn to buy bank owned foreclosures for up to 50% off market value!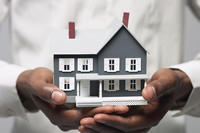 ForeclosureRepos.com, in addition to providing you with more than 500,000 bank house listings and other foreclosures from all over the country, you'll also have access to a huge library of educational information on bank foreclosure real estate. We'll show you how to go about forecasting costs, assessing property values, and determining which homes are the best deals on foreclosed real estate. You'll have everything you need to learn everything you need to make great bank real estate purchases, even 24-hour Customer Support! We're always here to provide foreclosure help, provide advice, and answer your questions about bank owned foreclosures.
Sign up for the ForeclosureRepos.com seven-day trial today and come see just how much we can in your foreclosure search! Find great bank owned foreclosures with us today!