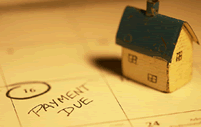 Commercial foreclosures occur when a business defaults on a commercial mortgage loan. Commercial foreclosures allow real estate investors and business owners to locate properties for prices below its market value. ForeclosureRepos.com provides its members with unlimited access to commercial foreclosures from across the country.
As a member, you have unlimited access to the most up-to-date listings, 24/7 customer support, and so much more. If you are an experience commercial foreclosure investors or a first-timer, ForeclosureRepos.com provides you with all the resources and information necessary to help you find commercial foreclosures.
Sign up with ForeclosureRepos.com for a 7-day trial membership and be on your way to locate commercial foreclosures today!